The floattank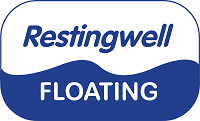 Restingwell Spirit, a modern floatation tank which has a well thought out construction.
The first tank to be installed, worldwide in a Hospital as far as we know.

•

A floatingtank that is easy to install, all you need is an electrician who

connect a few cables that need to be installed after it brought into

the room where you want to have it.

•

The service is simple since pumps and filters are located at work height.

•

The interior is very easy to clean.

•

Service personnel should not be needed if something breaks down, so you

can do it yourself or a local electrician can replace almost everything.

But

fortunately for both us and our clients is it not often something gets broken.

The cost is low to operate our floating tank. 8-10 kWh of electricity per 24h which makes the cost really low per floating session. But cost per floater is dependent on how many customers you have per day.• Here in Sweden is the price of a floating session from 30 up to 65 Euro (50-85 USD)

A floating tank does not need extra staff. The only time required attending from staff is before and after floating session, the time between can be used for other purposes.• This means that it is gain for both parties. Your customers feel better and you yourself make a decent profit to offer your floating tanks to the public.

•Thanks to the design of the tank will it maintain the cosy intimate feeling when to get your own time alone as you do not get in a so-called flotation rooms. However have we made our own floatationroom to meet some demand on the market.

Approved therapy by the National Board of Health and Welfare in Sweden, but

still not paid from Swedish government as health care. But it will come.